Marcia Cross skipped her honeymoon in a desperate attempt to get pregnant via In Vitro Fertilization (IVF).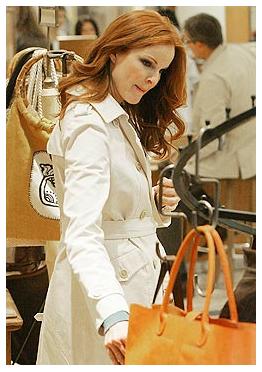 The "Desperate Housewives" star was so keen to start a family with new husband Tom Mahoney she persuaded him to forgo their romantic break and start fertilization treatments.
She revealed, "We decided to skip our honeymoon and try in vitro after the wedding. I had already been through infertility treatments. It's very, very difficult to get pregnant in your 40s. It's costly and tough on your body and your relationship."
The 45-year-old actress, who gave birth to fraternal twin girls Eden and Savannah last year, is considering adoption because she doesn't want to put her body through another IVF procedure.
She added, ""I don't think I'll have any more kids, but I'm not 100 per cent sure we won't adopt."
Marcia Cross, who tied the knot in June 2006, also revealed she wishes she had become a mother earlier in her life, because she wants to spend as much time with her girls as possible.
Comments
comments