Chris Brown's car reportedly had traces of blood in it when it was impounded by police.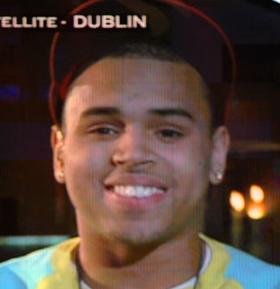 The rented silver Lamborghini – in which Chris allegedly assaulted his girlfriend Rihanna – was taken away for investigation and bloodstains were found between the front seats.
Gossip website Radar Online reports there were "many signs of a violent struggle" inside the vehicle.
Chris, 19, was charged with making criminal threats and released on $50,000 bail following the incident. He is also being investigated for other felonies including domestic violence and assault resulting in great bodily injury.
Rihanna has not filed charges against him yet, but has reportedly told police he beat her, threatened her and choked her until she was unconscious.
Although the pair were initially said to have split after the incident, it has been claimed they are currently working through their differences at friend P. Diddy's Miami home.
A source said: "Rihanna and Chris are back together. They are in Miami and she has forgiven him. She still loves him and he loves her. They want to work it out."
"While Chris is reflective and saddened about what happened, he is really happy to be with the woman he loves."
Meanwhile, socialite Khloe Kardashian has denied reports she was partying with Chris over the weekend. It was claimed the pair enjoyed a night out in Miami, but Khloe insists she was with a friend who looks like the star.
She wrote on her blog: "Hey guys. So I woke up this morning to a ridiculous amount of missed calls and news EVERYWHERE that I had been spotted out and about in Miami with Chris Brown. The funny part about this alleged 'news' is that I've never even met Chris Brown!"
Comments
comments