Mariah Carey is legendary for her diva ways and she reportedly reinforced them in spectacular fashion at last night's World Music Awards.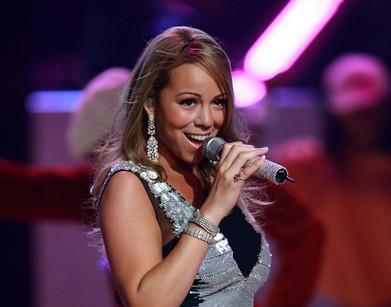 The singer's extraordinary demands included a £100,000 private jet transport to the ceremony in Monte Carlo and a £10,000-a-night penthouse suite at the exclusive Hotel de Paris for two nights.
She also asked for similar VIP treatment at the hotel for her 15-strong entourage of stylists and personal assistants. And when she felt a little peckish, she decided that the five-star hotel just wasn't quite up to standard.
Instead she had renowned Michelin-starred chef Alain Ducasse brought to her hotel to cook her a private dinner.
Seemingly impressed with the results, she then asked if he could stay and teach her how to cook the clam linguine for her new husband Nick Cannon.
Never mind that the 38-year-old was appearing for only 15 minutes on the night.
After collecting her Special Achievement award, she made a short speech before being escorted immediately home.
Mariah wore a low-cut silver dress to pick up the accolade from soul singer Alicia Keys. Organizers had told artists when they arrived at the event that the current financial crises around the world had left them slightly less well off this time around.
It is all in contrast to 27-year-old Beyonce Knowles who was afforded only a fraction of the backstage indulgences handed to Miss Carey but delighted the crowd with a spectacular performance to open the ceremony. They also managed to persuade all the artists to perform for free.
A source revealed: "It was thought that because of the economic situation at the moment, it might not send out the right message to pander to all these backstage demands. Artists were warned that they would not be prepared to spend silly money."
The source added: "Everyone was shocked that Beyonce didn't really get anything particularly special, although Mariah did have a few requests that were a bit extravagant."
Comments
comments