Marilyn Monroe, who was one of the most popular movie stars of the 1950's and early 1960's, has previously reported to have 15-minute film engaged in explicit act with an unidentified man.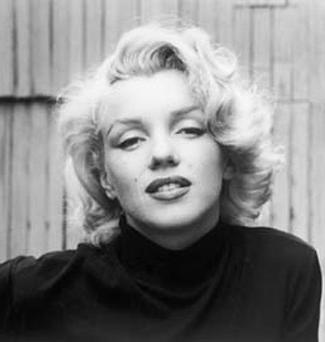 Now the "Gentlemen Prefer Blondes" beauty has encountered another explicit tape controversy. You could see the snap image here. An informant would eventually give the film to the FBI in the 1960s and he gave the original to the FBI after making a copy. His son sold the copy to Keya Morgan of New York.
Morgan, who saw the footage, revealed, "The silent black-and-white flick shows the blonde beauty on her knees in front of a man whose face is just out of the shot. He never moves into the shot, indicating that he knew the camera was there, but she was never looked at the lens."
Morgan has discovered the film while doing research for a documentary on Marilyn Monroe after talking with a former FBI agent who told him about a confidential informant who tipped G-men to the existence of the film in the mid-'60s.
If the explicit tape is going to be sold online, Morgan answered, "He said he's just going to lock it up. He said, 'I'm not going to make a Paris Hilton out of her. I'm not going to sell it, out of respect.'"
Comments
comments