Mark Wahlberg is not a fan of a "Saturday Night Live" sketch from October 4th called "Mark Wahlberg Talks To Animals."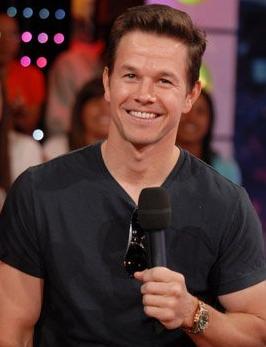 In the interview, the 37-year-old heartthrob, who was promoting his upcoming movie "Max Payne," was asked what he thought on "Saturday Night Live" skit.
In the skit, Andy Samberg plays Mark Wahlberg as he talks to a dog, a goat, a chicken and a donkey. It's described on NBC's website as "Barky Bark and the Donkey Bunch." Sample dialogue, "Hey dog, what's up? I like your fur… say hey to your mother for me."
Mark Wahlberg said of the sketch: "Someone showed it to me on YouTube. It wasn't like Tina Fey doing Sarah Palin, that's for sure. And "Saturday Night Live" hasn't been funny for a long time. They've asked me to do the show a ton of times. I used to watch it when Eddie Murphy was there and Joe Piscopo and Bill Murray. I don't even know who's on the show now."
Meanwhile, the actor will marry his long-term girlfriend Rhea Durham next August.
The 37-year-old actor, who has three children, four-year-old Ella, two-year-old Michael and one-month-old Brendan Joseph, with Rhea, confirmed the pair will tie the knot in an intimate ceremony next summer.
He was in Los Angeles last night (13.10.08) at the premiere of his new movie "Max Payne," and he revealed: "We're talking about getting married in August. It's a good month."
Earlier this year, Mark hinted he was finally ready to tie the knot by referring to Rhea as his "future wife" while talking about his birthday celebrations on June 5, saying: "I had a beautiful day with my kids and my future wife. We went to brunch."
Mark also revealed recently daughter Ella was "extremely disappointed" when she found she would soon have a baby brother, adding: "Ella already had all these plans of dressing a little sister up in clothes. But I told her, 'Honey, that means you'll be more spoiled than the boys.' She goes, 'Oh, daddy, I didn't think of that!' "
Comments
comments