Heath Ledger and Mary-Kate Olsen first met over the summer of 2006, at the time he was living at the Chateau Marmont in Hollywood. A lot of speculations about the pair claimed that they are certainly friends, definitely party pals and maybe more.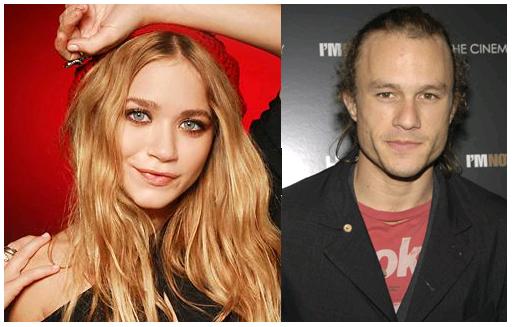 Mary-Kate Olsen called Heath Ledger a "friend" in a brief statement released Friday since the Australian-born actor's death. The statement indicates: "Heath was a friend. His death is a tragic loss. My thoughts are with his family during this very difficult time."
But the source revealed, "Mary-Kate and Heath were casually dating for three months before Heath's death. They were hooking up, but neither were particularly interested in making it exclusive."
On what drew the two together, the source said, "They had a bond that was based on partying, and they had the same tastes in partying … like, in terms of where they liked to hang out in New York, what time they would want to go out. They just had the same sensibility."
Heath Ledger and Mary-Kate Olsen were spotted together having lunch at the Chateau with a group of friends, and Heath Ledger was described as being charmed by Olsen, who made him laugh as he would scarf down a big meal.
An eyewitness recalled, "Mary-Kate made him laugh a lot."
Two reports claimed this week that Heath Ledger, 28, and the Olsen twin, 21, were dating.
Whatever their relationship, the two were again linked when reports surfaced that she received two phone calls from masseuse Diana Wolozin, who arrived for an appointment at the actor's New York City apartment on Tuesday only to find him dead in his bedroom.
Things were far more carefree back in the summer of '06, "They were all talking about scripts and telling funny stories about directors and people in the biz," remembers the eyewitness. They also shared something else in common: Both smoked Marlboro Reds.
Comments
comments