Republic has launched its 2008 campaigning with a new campaign message as they argued that members of The Royal Family are now treating the British Armed Forces as their "own personal playground."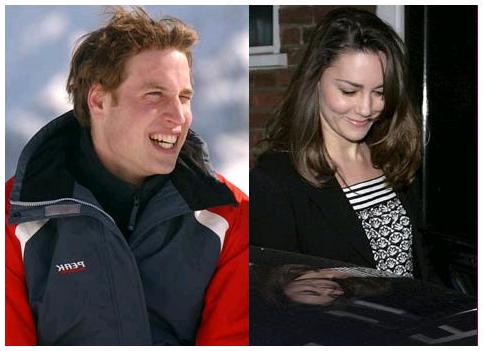 Republic also claim that Prince William is currently wasting £2.5m of taxpayers money doing just that.
This new attack was launched after it was revealed that Prince William is to train as a pilot with the RAF. The attack came as Republic planned to lodge "a formal complaint" against the BBC over "the biased nature" of its recent five part documentary 'Monarchy: The Royal Family At Work'.
Graham Smith, the Republic spokesperson, declared: "It costs at least £2.5m to train a pilot on fixed and rotary wing aircraft and that money is being completely wasted on Prince William. He has no intention of serving as a pilot, so why is the taxpayer funding his pilot training? The RAF would never dream of training anyone else unless they had made a commitment to serve in The Air Force. At a time when the British Armed Forces are stretched to breaking point William's pilot training is a disgraceful waste of resources. If William wants to learn to fly he should either do it on his own time and at his own expense or commit to serving a full career in The Air Force."
Meanwhile, Prince William's Kate Middleton has a new job with British photographer Mario Testino. According to a report, it may be excellent training for a future life as a royal.
It is important that Kate Middleton is seen to be someone industrious, who's not just waiting to be the next Princess of Wales and the truth is the royal family wouldn't like it either. But in her years as Prince William's girlfriend, the long lenses of the paparazzi have followed Middleton as they used to obsessively follow Prince William's mother, Princess Diana.
So there is no small irony that Middleton has chosen a life behind the lens and turned to a super-star photographer to tutor her. Mario Testino took the now iconic pictures of Diana the last summer of her life.
And there is a long history of royal photographers. Antony Armstrong-Jones, Earl of Snowdon, was married to the queen's sister, the late Princess Margaret, from 1960 to 1978 and, after the divorce, remained close to the royal family, taking official royal photographs. The queen's cousin, the late Lord Lichfield, also took many royal photos, including the official wedding pictures of Prince William's parents, Charles and Diana.
Even American princesses turned to the camera: Jackie Kennedy behind it and Grace Kelly in front of it.
In fact, it may be the best possible training for a life as the world's most photographed woman, if Kate Middleton does marry her prince.
Comments
comments