Mary-Louise Parker feels sorry for Angelina Jolie and Brad Pitt.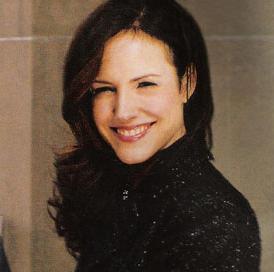 It is because of the "immoral" way their family is pursued by paparazzi wherever it goes.
The actress, who starred alongside Brad Pitt in "The Assassination Of Jesse James" by the Coward Robert Ford, is outraged that photographers feel it is acceptable to swarm around celebrities' children.
She revealed, "I think it's inhumane. The media's gotten more and more salacious, they're just ruthless.
She continued, "As people, I think it's our duty to protect children at whatever cost and they really exploit the children of celebrities, especially their (Angelina Jolie and Brad Pitt's) children, at whatever cost to get a picture of them (sic)."
She added, "It feels really immoral to me. It's not fair for them. I think they actually handle it well."
Comments
comments