Matt Damon's wife Luciana gave birth to a baby girl Wednesday, his spokeswoman said.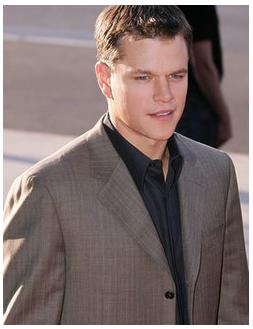 The name of the baby is Gia Zavala Damon. The spokeswoman Jennifer Allen revealed:
"Everyone is great and she is a healthy, beautiful baby girl."
Unfortunately, the spokeswoman wouldn't give any further details.
Matt Damon, 37, met wife Luciana, 32, in 2003 while she was working as a bartender in Florida and he was filming "Stuck on You."
They tied the knot in December 2005 in New York during a private ceremony attended by the bride's daughter, Alexa, now 10, from a previous marriage.
They later welcomed a daughter, Isabella, who was born in June 2006.
Comments
comments