Matt Damon is terrified of Twitter.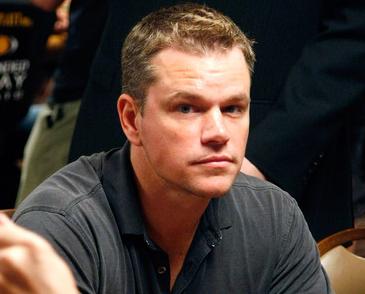 The 'Bourne Ultimatum' actor is scared to join the social networking website in case he is swamped by strange messages from obsessed fans.
He said: "I'm actually so busy. I'm out of touch with a lot of people that I want to be in touch with, but I'm afraid to go on one of those networks. My wife did it recently, and she was so inundated that she kind of ran out of time."
Matt is not the only star to express concern about the micro-blogging website.
Rapper Kid Rock recently caused outrage when he branded the site "gay".
He said: "It's gay. If one more person asks me if I have a Twitter, I'm going to tell them, 'Twitter this mother***er.' I don't have anything to say, and what I have to say is not that relevant."
The site was also said to be behind Jennifer Aniston's split from musician John Mayer earlier this year, after she became upset with his devotion to updating his page.
A source said: "Jennifer was fuming when she looked at the activity on his page. There he was, telling her he didn't have time for her and yet his page was filled with Twitter updates!"
Comments
comments