Both movie stars are named Choice Female Hottie and Choice Male Hottie respectively at 2009 Teen Choice Awards held at the Gibson Amphitheatre on Sunday, August 9 in Universal City, California.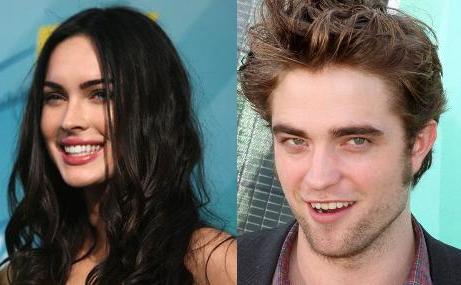 Movie siren Megan Fox and nowadays sought-after actor Robert Pattinson are the other winners at this year's Teen Choice Awards which is still on going at Universal Studios Hollywood's Gibson Amphitheatre in Universal City, Calif. Both of them nab Choice Female Hottie and Choice Male Hottie prizes respectively.
As for Megan, she beats heavy contenders in the category that included Miley Cyrus, Vanessa Hudgens, Beyonce Knowles, and Blake Lively. As for Robert, he seizes the title from other nominees, like Chace Crawford, Zac Efron, Jonas Brothers, and Taylor Kitsch.
In addition to Megan and Robert, the 11th annual Teen Choice Awards also witnesses Hayden Panettiere taking home the award for Choice Celebrity Activist. The particular category listed some other celeb activists, such as Leonardo DiCaprio, Angelina Jolie, Brad Pitt, and Natalie Portman.
Hayden, moreover, also wins another award for the category of Choice TV Actress: Action Adventure, thanks to her starring role as cheerleader Claire Bennet in hit TV series "Heroes".
2009 Teen Choice Awards is hosted by Jonas Brothers and will be aired live on FOX Monday, August 10 at 8-10 P.M. ET/PT.
Comments
comments