Mel B, who is now based in LA, is reported to auctioned off the complete contents of her former home in the UK for cancer charity.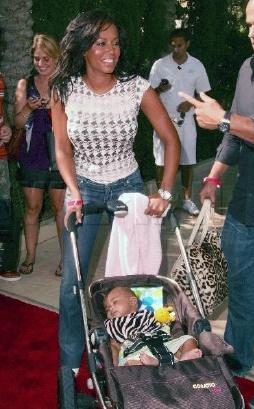 Scary Spice would auction items such as Scary Spice leopard print outfit, a racy Asprilla motorbike, some outlandish furniture and other items stored from her brief first marriage to dancer Jimmy Gulzar.
Fans could also bid on five Roberto Cavalli outfits from the Spice Girls' recent tour. Other items that is available for bidding include Mel's jumpsuit from the first ever Spice Girls live performance in Birmingham, outfits she wore when she met the Prince of Wales and Nelson Mandela and the tuxedo she wore at the Spice World: The Movie premiere.
Children's cancer charity Clic Sargent teamed up with philanthropic bidding network Buy Once Give Twice and eBay for the 'once-in-a-lifetime' chance to win a piece of Mel B history.
The money earned in the auction will help Clic Sargent support children and young people and their families with the trauma of a cancer diagnosis and the journey through treatment and surviving the disease.
Mel B revealed: "I feel happy to be able to contribute to such an important cause. As a mother it was important to me to be a part of an organisation that provides clinical, emotional and financial support to children and young people with cancer, and their families."
Mel B added: "Every single one of these items has a personal value to me and I have no doubt that there will be something in the auction for everyone out there."
Lucy Caldicott, who is the director of fund raising at Clic Sargent, revealed they are "thrilled" that Mel B is supporting them during their Yummy Mummy Week.
Comments
comments