Mel Gibson shared some baby news on Jay Leno's final week as "Tonight" show host.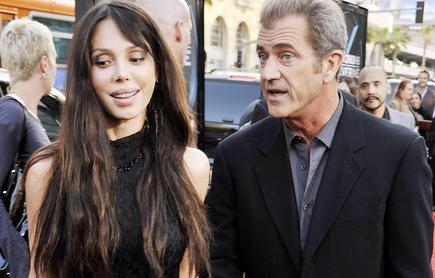 Gibson's publicist Alan Nierob said the actor confirmed during the show's taping Monday that his girlfriend, 39-year-old Oksana Grigorieva, is pregnant. A phone message left with an NBC spokeswoman was not immediately returned.
The news comes only six weeks after Gibson's wife filed for divorce.
The 53-year-old Oscar winner has seven children with wife Robyn, but the couple has been separated for almost three years.
She cited irreconcilable differences in her April 13 divorce petition to end their marriage of 28 years.
Leno's finale is Friday on the late-night show he's hosted since 1992. He'll start a 10 p.m. show this fall.
Comments
comments