Angelina Jolie threatened to kill herself after a vicious row with partner Brad Pitt, it has been claimed.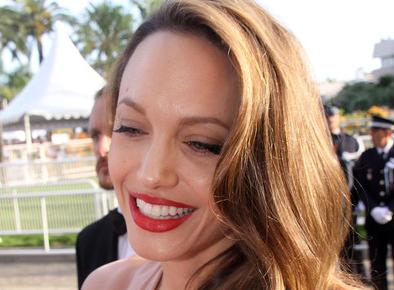 The Changeling star apparently started to write a suicide note following her bust-up with Pitt.
"Things have not been good," an insider said. "A couple weeks ago they had a massive argument. Angelina threatened to kill herself over it.
"It was very ugly. I have never seen her look so frail and desperate. The kids were within earshot. I'd be amazed if Angie poses on the red carpet with Brad at Cannes. For that performance alone she would deserve and Oscar."
Jolie is said to be keen to quash rumors her romance with Pitt is on the rocks by putting on a show of unity in Cannes later this week.
Meanwhile, Brad Pitt has gushed about his family and admitted they might have another baby in London. Pitt, 45, is living with Angelina Jolie, 33, and the couple have six children altogether, including three that were adopted from Ethiopia, Cambodia and Vietnam.
He said: "I am in love and I have the most beautiful family – what else can a guy want? I am the happiest man ever. My daughter from Africa is beautiful. We're so lucky to have her and to have children from around the world. They're all fantastic and we would love another. Who knows, maybe we'll have one in London. I'd like that."
Comments
comments