The autopsy on Michael Jackson has revealed the superstar was in a shocking state of decline, barely eating and with only pills in his stomach when he died.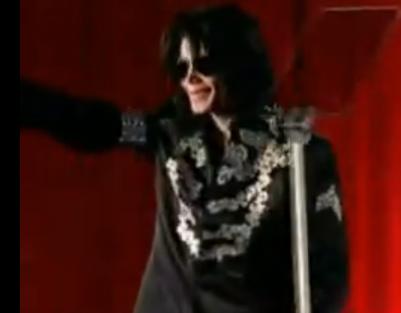 Leaked details of the autopsy also reveal the King of Pop was so emaciated he weighed just 51kg despite being 178cm tall, UK newspaper The Sun reports.
His shoulders and thighs were covered in needle marks believed to be the result of narcotic painkillers that he injected three times a day.
And Jackson had also lost virtually all his hair: The Sun claims the pop star was wearing a wig when he died and had little more than a "peach fuzz" covering his scalp.
One area above his left ear was completely bald, apparently the legacy of a 1984 incident in which Jackson's hair caught fire while filming a Pepsi commercial.
There was also a network of plastic surgery scars on his face and the bridge to his nose had caved in.
Jackson's stomach was empty except for the partially dissolved pills he took before the painkiller injection that stopped his heart last Thursday, pathologists found.
The autopsy also revealed several broken ribs sustained after rescuers pumped the 50-year-old's chest to revive him.
Four injection wounds were found above or near his heart after attempts to inject adrenaline directly into the organ.
LA police are investigating Jackson's access to prescription drugs.
They have questioned Jackson's personal physician, Conrad Murray, about the circumstances leading to the star's death as well as Dr Murray's resuscitation attempts — but police have reportedly cleared the cardiologist of any wrongdoing.
Detectives completed a three-hour interview with Dr Murray over the weekend and a source close to the investigation said police found "no red flag" and "no smoking gun" during the discussion, the LA Times reports.
The Jackson family has employed a private pathologist to conduct a second autopsy on the pop star's body.
Comments
comments