Michael Jackson has finally been laid to rest and his funeral was in stark contrast to his extraordinary life in the public eye.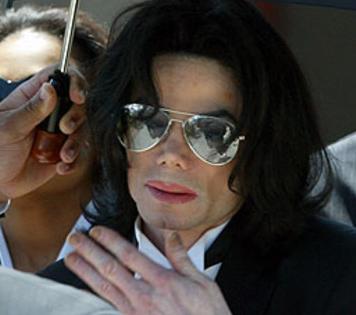 The King of Pop was quietly buried at the Forest Lawn Cemetery, Hollywood Hills – without a even a small ceremony and not a fan in sight.
And last night it emerged his family are so worried his army of followers will descend on the grave they have gone to extraordinary lengths to keep the exact location secret.
Relatives are even considering moving Jacko's body if security becomes an issue.
A cemetery source said: "Michael has already been laid to rest, but other than the Jackson family and the management at Forest Lawn, no
one knows the exact spot.
"Staff at the cemetery have been fed several different locations, it's as if they are hoping to confuse everyone so it can't leak out.
"The fear is that thousands of Jackson fans will descend on the cemetery and create a security issue or maybe even damage or deface the grave."
It's believed Jacko was laid to rest without a service because his family were satisfied with a ceremony for them and friends on the morning
of his huge Los Angeles memorial concert.
It was always thought he would be buried near to his gran Martha Bridges.
Martha, who died in 1990 aged 83, was laid to rest at the sprawling Forest Lawn in 1990 below a shady tree.
Advertisement – article continues below »
The singer was photographed visiting her grave this year and is said to have been very close to her.
But the family are concerned the spot is far too open to the public.
And the Mirror has learned the plot is just one of several being cited. Others include quiet corners of the cemetery, various mausoleums and the private gardens.
It is believed the family are planning to move Jacko to four proposed plots if security becomes an issue.
They include Neverland, a memorial site in Las Vegas and a proposed museum in the family's hometown of Gary, Indiana. In the days after his death it wasn't clear where Jacko would be buried. The family were divided over whether it should be Forest Lawn or at Neverland.
The star's will, signed in 2002, does not include final wishes for his body. On Friday, his brother Jermaine spoke to TV chat show host
Larry King of his fears over Jacko's grave.
He said: "I'm concerned about security. They had to move Elvis Presley's body to Graceland."
Jackson's burial comes after a long wait for his family who were unable to lay him to rest in the weeks after he died because of the suspicious circumstances surrounding his death.
His brain had also been removed for tests but it was reunited with his body last week.
The doctor who declared Jacko fit for his 50 gruelling comeback gigs is being investigated for possible insurance fraud, US reports said.
Dr David Slavit gave the star a clean bill of health. But it is now claimed London insurers Lloyd's contacted police to see if it was misled into issuing a £10million policy covering non-appearances in the event of an "accidental death".
Comments
comments