Days before his June 25 death, Michael Jackson had a cancerous lesion removed from his nose, according to biographer Diane Dimond and an unnamed family source.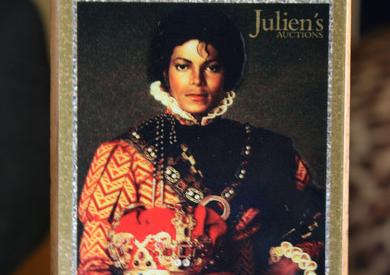 "Last week, I had two real sources call me and say he's getting surgery right now for removal of skin cancer off his nose," Dimond revealed in an interview on June 26. "This is not a man who suffers pain well. He likes painkillers. So he got some from here, he got some from there — who knows how much."
Up until his death, Jackson was focused on his tour, for which he was paid a reported $70 million advance.
But those close to the singer worry the 50-year-old King of Pop might have taken on too much too soon.
Jackson suffered persistent insomnia in recent months, sources tell Us.
"For the past 15 years, Michael always slept until 3 or 4 in the afternoon and was up all night," a source said. "When he started rehearsals for the tour, it totally screwed up his system."
Jackson, the source adds, began adding stimulants to his daily drug regimen in order to rise earlier. Cherilyn Lee, a registered nurse whose specialty includes nutritional counseling, told the Associated Press Tuesday that she repeatedly rejected his demands for the drug, Diprivan, which is given intravenously and induces sleep.
She said she received a strange phone call from a Jackson staff member four days before the singer's death that made her fear that he somehow obtained Diprivan or another drug.
"He called and was very frantic and said, 'Michael needs to see you right away.' I said, 'What's wrong?' And I could hear Michael in the background…, 'One side of my body is hot, it's hot, and one side of my body is cold. It's very cold,'" Lee said.
"I said, 'Tell him he needs to go the hospital. I don't know what's going on, but he needs to go to the hospital … right away."
"At that point, I knew that somebody had given him something that hit the central nervous system," she said, adding, "He was in trouble Sunday and he was crying out."
Jackson did not go to the hospital.
He died after suffering cardiac arrest.
Though an official cause of death is not expected for several weeks, Lee told the AP: "I don't know what happened there. The only thing I can say is he was adamant about this drug."
California officials announced Wednesday the federal Drug Enforcement Agency is assisting the Los Angeles Police Department's investigation into Jackson's death.
Comments
comments