Robert Pattinson wears his best brooding face while shooting new scenes for Remember Me at Washington Square Park near NYU on Thursday (July 2) in New York City.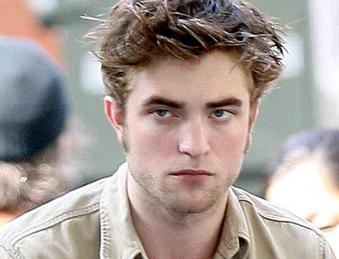 The 23-year-old British actor was seen standing next to a street sign and holding onto a bicycle.
Robert plays Tyler Roth in the drama centered on two lovers whose newfound relationship is threatened as they try to cope with their respective family tragedies.
Meanwhile, the actor took a much-needed break from the fan and media scrum that surrounds him earlier this week.
He reportedly managed to shake off his many loyal followers and make a low-key trip "with a pack of guys" to watch Jump Into the Gospel play at New York's Webster Hall.
"He was totally normal and just hanging out, wearing a baseball cap. Nobody noticed him or made a fuss at all," an onlooker said.
But on Wednesday it was business as usual as Rob continued to shoot new movie Remember Me.
Comments
comments