Michael Jackson thought 'Bad' was a flop.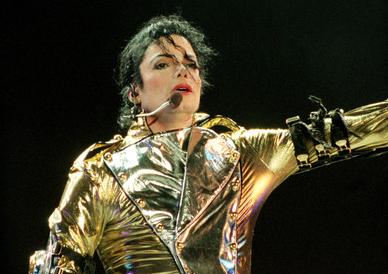 The pop icon – who died of a suspected cardiac arrest last month – was unhappy the album failed to match the success of its predecessor, 'Thriller', despite selling over 25 million copies.
His friend and collaborator Quincy Jones – who produced Michael's biggest three LPs, 'Off the Wall', 'Thriller' and 'Bad' – said: "He sold 25 million copies of 'Bad'. That's a lot of records. But Michael wanted to sell 100 million. In his bathroom he had written '100 million' on the mirror in lipstick.
"I said, 'Michael, nobody's going to convince me that 25 million is a bomb."
Although Michael is classed as one of the greatest musicians of all time by critics, Quincy admits he is still amazed by the enduring popularity of the 'Smooth Criminal' hitmaker.
He added: "He was inventive and experimental. He'd try anything.
"Every city I go to, at midnight, I hear 'Billie Jean', I hear 'Don't Stop 'Til You Get Enough', I hear 'Wanna Be Starting Something'. His music is still dominant. It's astounding."