The glittery glove, which is famously worn by former pop idol Michael Jackson in his 1983 video for the hit song "Billie Jean," is up for sale.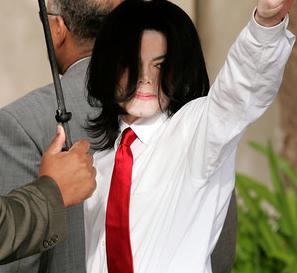 The glove will be auctioned off in April, together with more than 2,000 items from Neverland Ranch, Michael Jackson's home for over 15 years, until he abandoned in the aftermath of his 2005 acquittal on charges that he molested a young male visitor there.
According to celebrity memorabilia specialist Julien's Auctions, which announced the auction Wednesday, the sale will also include the entry gates to Neverland Ranch as well many of the amusement and arcade devices that Jackson installed at Neverland to make his own private amusement park.
In addition to the collection of memorabilia from Michael Jackson's own career the auction will also feature numerous fine art pieces and other pop culture memorabilia.
The auction came just weeks after the financially-troubled Jackson sold Neverland to a company that owned the mortgage on the property and which now plans to redevelop the 1,100 hectare ranch.
Michael Jackson's possessions will be on display from February onwards in a highlights tour that according to Julien's will visit major cities worldwide.
The auction begins in Los Angeles on April 21 and bids will be accepted in person and online. Jackson plans to donate a portion of the proceeds to MusiCares, a charitable organization founded by the Recording Academy to help musicians in need.
Comments
comments