Tom Cruise, who was criticized for over-the-top behavior in two television interviews, has admitted that he could have "handled things better" and even joked about his couch-jumping antics on Oprah Winfrey's talk show.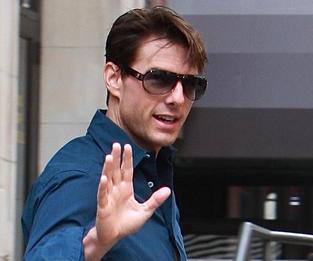 During that time that he proclaimed his love for then-girlfriend Katie Holmes and leapt onto a couch on Winfrey's daytime chat show. Three years has passed and Tom Cruise got into a testy exchange over psychiatry with Matt Lauer on "The Today Show."
The actor revealed in an interview: "I think I could have handled things better."
He called the incident on Winfrey's show as "My year of jumping dangerously," in a comedic reference to "The Year of Living Dangerously," a novel turned into a 1982 movie.
The 46 year old actor starred in the upcoming film "Valkyrie," which opens on December 25 and chronicles a failed German assassination attempt of Germany's Nazi leader Adolf Hitler.
In recent years, the actor's public image has taken hits from detractors over his vocal support for the Church of Scientology, whose adherents oppose psychiatry.
He called psychiatry "pseudo science" in his 2005 interview with Lauer, when the actor was asked about his public criticism of actress Brooke Shields over her use of medication to treat postpartum depression and reacted by calling Lauer "glib."
On the Lauer interview, Tom Cruise added: "All I want is to help people. I could have communicated it in a way that was better, no question."
Comments
comments