Michael Jackson has sold his Neverland Ranch, according to a report.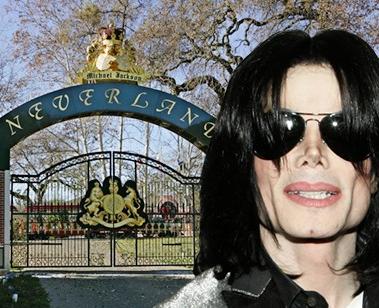 The troubled pop singer, who saved the 2,800-acre Californian estate from auction earlier this year after striking a deal with an investment company, has now officially passed the property deeds over to Sycamore Valley Ranch Company LLC.
Santa Barbara public records confirm Michael is no longer the owner of the ranch.
Earlier this year, Michael's brother Jermaine said the singer would do everything he could to keep his home, despite having over $300 million of debts.
He revealed: "It's not for sale and it never will be. Over my dead body will it be sold."
Michael Jackson hasn't lived at the Neverland ranch since June 2005, when he moved to Bahrain.
In 2006, authorities ordered the property to be boarded up after it was revealed Michael had not paid his employees or kept up with insurance payments.
The eccentric pop star bought the property in 1987, intending to turn it into a "paradise for children".
After installing a parade of fairground rides and a zoo, which included elephants, snakes, giraffes and llamas, Michael Jackson opened up his fairytale home to children.
Comments
comments