A reunion of the Jackson 5 is not quite as easy as Michael Jackson denied on Thursday that he would take part in a reunion of the famed Motown singing group, a day after elder brother Jermaine said the faded pop star was on board.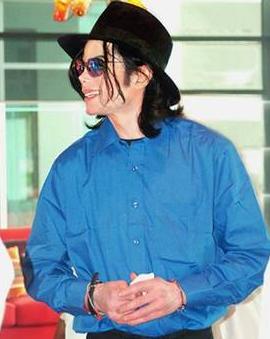 Michael Jackson revealed in a statement: "My brothers and sisters have my full love and support, and we've certainly shared many great experiences, but at this time I have no plans to record or tour with them."
The 50-year-old pop icon was currently working new and exciting projects in the studio. But Jermaine Jackson, 53, said in Australia on Wednesday that the clan was working on the music and logistics for a tour next year.
Jermaine Jackson, who is former member of The Jackson 5 and older brother of American pop stars Michael Jackson and Janet Jackson, declared at that time: "It is going to be more like a family affair. Janet's going to open and, of course, the original Jackson 5 … Michael, Randy and the whole family. … We're in the studio, we're planning on being out there next year."
It appeared that Michael Jackson did not encourage any talks of reunion since he failed to show up when his brothers to collect a lifetime achievement award in Los Angeles in September.
The Jackson 5, whose lineup is rounded out by Jackie, 57, Tito, 55, and Marlon, 51, as well as unofficial member Randy, 47, rose to fame in the early 1970s with such singles as "I Want You Back," "ABC" and "I'll Be There." The group last toured in 1984, by which time Michael Jackson was a huge star in his own right.
His statement was credited to a spokesperson dubbed "Dr. Tohme." The publicity firm that distributed the statement declined to elaborate on the person's identity.
Comments
comments