In typical Jackson family fashion, they just can't agree on the proper way to bury Michael Jackson.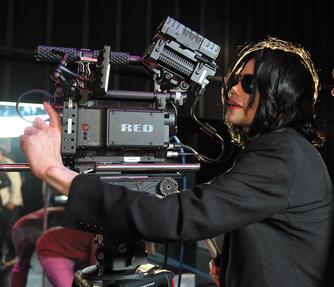 Business manager Dr. Tohme Tohme revealed that Jackson's father Joe and brothers hoped to create a shrine for Michael at the Neverland Ranch. However, his mother Katherine and sisters vetoed the idea.
"The family is fiercely divided," a friend spilled. "You've got the brothers on one hand, who all want to perform and turn the funeral into a showbiz extravaganza, and then you have Katherine on the other side who is a deeply religious woman and is determined that this won't descend into a circus."
Long-term manager Frank DiLeo told a source, "She is the one who is pushing for a spiritual element to the funeral. If the brothers had their way, it would be the Jackson Five's greatest performance. Or rather, the Jackson Four's greatest performance."
Michael's brothers also brought up the idea of an open coffin funeral similar to that of James Brown, and for the star to be driven through the streets in a procession. They also ordered the extremely rare and expensive gold-plated, blue-velvet-lined "Prometheus"-style coffin used at Brown's funeral.
Katherine has made the final decision and overruled them, however, in an effort to protect Michael's three children, of whom she has temporary legal guardianship.
Jackson's public memorial will take place tomorrow at the Staples Center in Los Angeles, where Jackson's body will be placed in a closed coffin on a raised plinth, with stars like Jennifer Hudson and Mariah Carey expected to perform.
Comments
comments