Prince Harry is planning to take former girlfriend Chelsy Davy to Mauritius to rekindle their romance.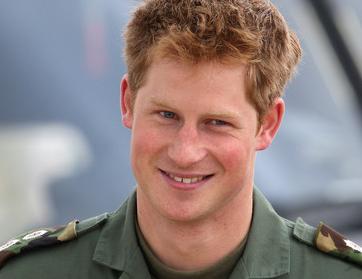 The 24-year-old royal – who split from the Zimbabwean-born beauty earlier this year – is reportedly keen to see if he and Chelsy could give their relationship another chance, although Chelsy is said to be unsure.
A source told Britain's Daily Star newspaper: "She's not sure it would be very clever to put herself through all that pressure and stress again.
"Chelsy and Harry had something special but he'll never change. He was always chasing other women and still is. And she quite likes having a more normal life."
If the holiday goes ahead, it would not be the first time Harry and Chelsy had visited the paradise island.
They travelled to Mauritius shortly after Christmas (25.12.08) but split soon after.
A friend of Harry's said: "It's a very strange offer but typical of Harry. He's just not like other people, which is one of the things that makes him fun to be with."
Harry has reportedly been dating UK TV presenter Caroline Flack in recent weeks, although their relationship is said to have cooled.
Chelsy has also had a short fling with dating property developer Dan Phillipson.
Further speculation of a reunion between the young royal and his sweetheart have been fuelled by reports Chelsy is keen for Harry to spend the summer with her in Cape Town, South Africa.
Chelsy recently refused to rule out getting back with Harry, but admitted she is always suspicious of couples who continually split and then make up.
She is quoted as saying: "What would be the point of breaking up with someone if you don't fully intend to make a clear and distinct break from them?
"As far as I know, neither of us is seeing anyone else but it's not easy to predict anything, so I just think it's best to get on with our careers and see where time takes us."
Comments
comments