After several false reports of funeral for Michael Jackson, it is said that his family has planned one to be held on July 7 in Los Angeles.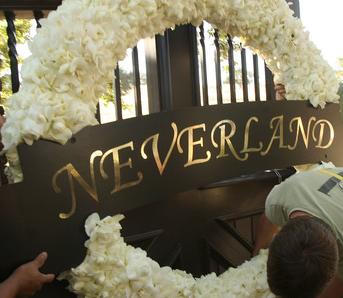 New report has just surfaced by the hour that funeral for Michael Jackson is planned to be held next Tuesday, July 7 at Staples Center in Los Angeles. The Hollywood Reporter which breaks the news claims in a report on its site that the affair will be kicked off at 10 A.M.
And though there has been no official confirmation just yet from Michael's camp, sources say AEG Live, which owns the Staples Center and the adjacent Nokia Theatre, will use both facilities and the surrounding plaza for the memorial service. Greater than that, gigantic screens will be placed outside the location in order to enable fans who can't get inside the venue to follow the funeral. Details on how ticketing will be handled also haven't been disclosed.
Michael Jackson has been dominating media headlines ever since he was pronounced dead on June 25 after suffering from cardiac arrest. The Staples Center is the venue where Michael spent his final night, rehearsing for his upcoming London concerts, right up until midnight on June 24.
Comments
comments