14-times Olympic gold medal winner Michael Phelps has issued a public apology soon after a picture of him smoking m*rijuana from a c*nnabis pipe was published in Britain's News of the World on late Saturday, January 31.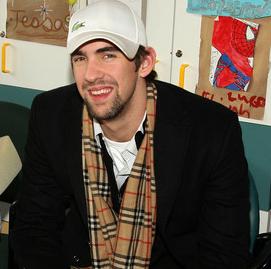 Acknowledging the authenticity of the pic, he says he is sorry for the conduct and promises fans and public that he would not do that anymore in the future.
The picture is claimed to have been taken on November 6, 2008 while Phelps was visiting his alleged girlfriend Jordan Matthews, who is a student at the University Of South Carolina in Columbia, at a house party. "Michael came to visit Jordan but ended up just getting wasted every night," News of the World's source recounts.
"You could tell Michael had smoked before. He grabbed the bong and a lighter and knew exactly what to do," the publication quotes its source as claiming. "He looked just as natural with a bong in his hands as he does swimming in the pool. He was the gold medal winner of bong hits. Michael ended up getting a little paranoid, though, because before too long he looked like he was nervous and ran out of the place."
However, "he was right back at it at Pavlov's bar" the following night and "like the night before he was holding court, throwing back shots two at a time and pouring drinks to every cute girl," the source tells News of the World.
And wasting no time to clear the air up, Phelps issues a statement to the Associated Press saying: "I engaged in behavior which was regrettable and demonstrated bad judgment. I'm 23 years old and despite the successes I've had in the pool, I acted in a youthful and inappropriate way, not in a manner people have come to expect from me. For this, I am sorry. I promise my fans and the public it will not happen again."
As of press time, there has yet record of the effect that the m*rijuana-smoking pic has on Phelps' swimming career.
Comments
comments