Michelle Yvonne Hunziker hit the cover of Vanity Fair as she graced the front cover of its December issue.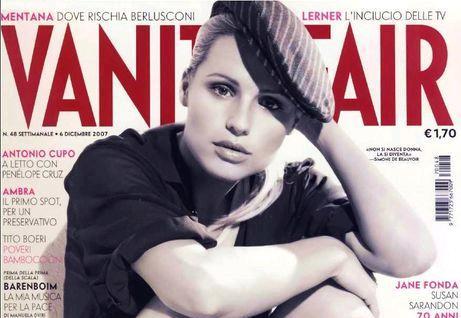 She is a Swiss actress, model, singer and a famous personality on Italian and German television. You could see her magazine front cover photo here. Other pictures are here and here.
Though she's hardly known in North America, Michelle Hunziker is one of Italy's most popular celebrities. In addition to her fashion modeling and television appearances, she hosted the popular show "Zelig", "World Idol" and Germany's version of "American Idol".
In 2006 she released a music album in English, "Lole", that was available just in German-speaking countries; the only single off the album was "From noon till midnight".
In 2007, Michelle Hunziker co-hosted with Pippo Baudo the most popular Italian show, the "Festival di Sanremo".
Comments
comments