Miley Cyrus and The Pussycat Dolls have earned their first MTV Video Music Award (Vma) nominations. Teen sensation Cyrus will go head-to-head with Katy Perry, Jordin Sparks, Taylor Swift and German rock band Tokio Hotel in the category for Best New Artist.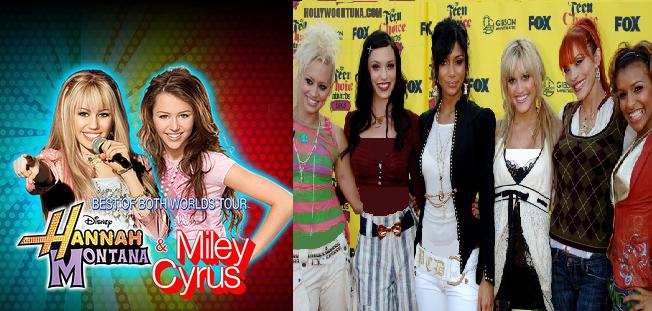 The Pussycat Dolls were named in the Best Dancing in a Video list for their track "When I Grow Up". They will compete with Madonna's 4 Minutes, Ne-Yo for Closer, Chris Brown for Forever, and Danity Kane for Damaged.
Katy Perry, who was earlier, nominated for Best Female Video for her track I Kissed a Girl and Tokio Hotel will compete for Best Pop Video, while Britney Spears has also received a nod in that category for her song Piece of Me.
The MTV VMAS show is set to air in the U.S. on 7 September (08).
Comments
comments