Putting to rest the many negative headlines surrounding her "goofy" pic, Miley Cyrus has offered another apology as requested by Asian-American group OCA late last week.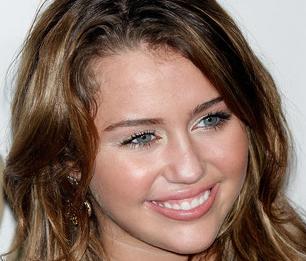 In a post on MileyWorld on Monday, February 8, the actress-singer wrote: "I really wanted to stress how sorry I am if the photo of me with my friends offended anyone."
She continued: "I have learned a valuable lesson from this and know that sometimes my actions can be unintentionally hurtful. I know everything is a part of GOD's ultimate plan, and mistakes happen so that eventually I will become the woman he aspires me to be."
She added: "I want to thank all of my fans for their support not only this week, but always!"
Earlier last week, Miley Cyrus became the target of Asian-American group OCA's criticism after a picture showed up on the net, showing her and some friends pulling their eyelids back to look like Asians while one Asian-American male sat among them. Branding her conduct as "offensive, stereotypical gesture," the group demanded an apology from the young star.
Insisting she and her friends weren't purposely "making fun of any ethnicity!", Miley wrote on MileyWorld: "There are some people upset about some pictures taken of me with friends making goofy faces! Well, Im sorry if those people looked at those pics and took them wrong and out of context!"
She complained further, "I was simply making a goofy face. When did that become newsworthy? It seems someone is trying to make something out of nothing to me. If that would of been anyone else, it would of been overlooked! I definitely feel like the press is trying to make me out as the new 'BAD GIRL'!"
However, George Wu, Executive Director of the OCA, blamed Miley for not making "fuller apology," saying: "It's not a real apology. We're not backing down."
Now that Miley has issued a second apology, no comment has been made by the OCA yet.
Comments
comments