Miley Cyrus didn't take her split with Nick Jonas lightly.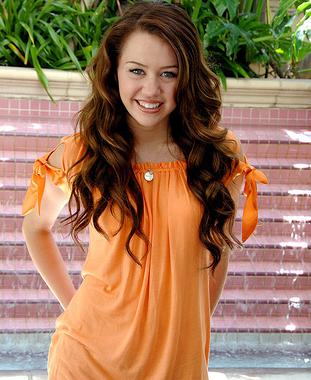 The teen sensation revealed: "At first I bawled for a month straight. I was so sad. I just went into this weird funk. And I dyed my hair black."
The "Hannah Montana" star remembers of her dating with the youngest member of Jonas Brothers.
She revealed: "Nick wanted me to get highlights – and so I did that, and I got myself looking great."
She continued: "And then, on the day we broke up, I was like, 'I want to make my hair black now – I don't want to look pretty; I want to look hard-core.'
She also explained: "I was rebelling against everything Nick wanted me to be. And then I was like, 'I've got to be by myself for now, and just figure out who I really am.'"
The 15-year-old singer, who recently said she's "lookin'" for a boyfriend, also says she relies on close friends to support her when "weird, personal things about me" wind up on the Internet.
She added: "I think you've got to keep a very close circle of people you can trust. I've had so much drama with girlfriends. A lot of them became those tabloid sources you read about."
Miley Cyrus also revealed that she "can't think of one other friend" she can trust besides her YouTube pal Mandy Jiroux. She revealed: "She's really the only person I can call and say anything to."
Comments
comments