Miley Cyrus, who is set to celebrate her birthday bash soon, was waiting for her upcoming Sweet 16 party at Disneyland – Ice cream cake, water rides and a brand new car!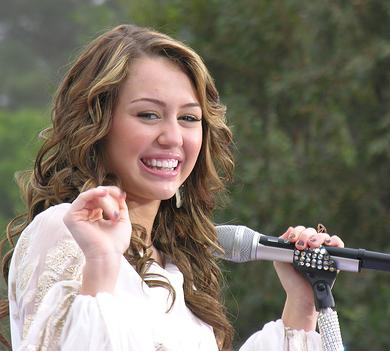 The "Hannah Montana" star revealed: "I definitely want to get something bad on the road." She also made a hint that the vehicle must be "big enough for all my friends and to scare all the cars away from me. I'm a good driver but it's everyone else that I'm worried about!"
Aside from having a new set of wheels, Miley Cyrus' growing birthday wish list includes a Wii Fit and a puppy.
Miley Cyrus, who actually turns 16 on Nov. 23, announced Thursday that she is celebrating her benchmark birthday a month early on Oct. 5 with a blowout party at Disneyland.
She continued: "I'm stoked! Most everyone dresses up on their Sweet 16. Not me. I'm going to be ready to get in the water and ready get on the crazy rides. That's all I want to do the entire time is ride the rides."
So what's in store for the next chapter in the life of Miley? She added: "This year one of my goals is not to stress just kind of let life come as it is. I'm going to try and do that a little more. Just take things step by step instead of always having a plan."
Comments
comments