It seems Billy Ray Cyrus knows when the best time to give his famous daughter Miley Cyrus a brand new car.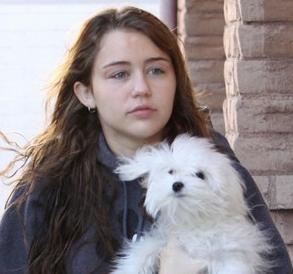 The country superstar just surprised the 16-year-old actress with a black Prius.
Miley dished to her fans on MileyWorld that she got the new car because her mom's old Porsche Cayenne was bad for the environment.
She said: "My dad surprised my last night with a black Prius. Good for the environment and it's adorable and I'm gonna get Hello Kitty floor mats!"
Miley Cyrus recently revealed that her mother Tish Cyrus is still scared to get in a vehicle if Miley is behind the wheel.
She admitted: "I'm a good driver but I make my mum a nervous wreck, which makes me nervous. I love driving, and I'm pretty good at it – I really am."
Comments
comments