Miley Cyrus, who has hit the headlines with her controversial photos, has been the center of internet hoax that claims she was killed in an accident.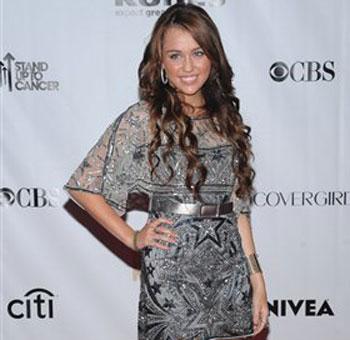 The "Hannah Montana" star's recent performance proves that she was still alive and well. The internet hoax report claimed that she encountered an accident. Thankfully, the teen sensation even performed with Beyonce Knowles at the Fashion Week "Fashion Rocks" concert in New York City.
A fake report created by pranksters that claimed "Hannah Montana" star died in a car accident Friday morning was proven to be a hoax, as MyFOXLA learned that the teen was alive and healthy Sunday.
According to MyFOXLA, the report was made up to look like a Yahoo News post via Reuters and was then posted on the Wikipedia entry for Miley Cyrus. The story circulated quickly Friday, despite the fact that the teen star performed at New York's Fashion Week "Fashion Rocks" later that day.
The report, which contained numerous misspellings, showed a fake screen shot of the star and claimed that the teen star was on her way to film scenes for "Hannah Montana" when her vehicle collided with a large truck.
MyFOXLA denied the rumor, insisting that Miley Cyrus is "alive and kicking."
Here's the text of one of the false stories:
Actress Miley Cyrus Died in Terrible Car Accident

Teen star of the hit Disney television series "Hannah Montana" Miley Cyrus appears to have died in a tragic car accident in the early hours of Friday morning. The young starlet was on her way to the filiming of the upcoming "Hannah Montanna" Series when her vehicle was reportedly hit by a large truck. Witnesses estimate that the colliding vehicle was travelling at "At least 55mph" and had "Run a stop sign." Although rushed in a critical condition to Pacific Alliance Medical Centre, the news broke quickly amongst reporters that the teen had succumbed to her injuries during surgery.
Comments
comments