Emma Watson, who is the star of "Harry Potter," has reportedly splashed out £1 million on a ski chalet in the fashionable French resort of Meribel.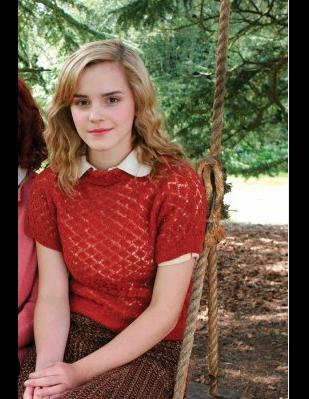 The actress, who came into a £10 million fortune when she turned 18 in April, loves to ski and it is not a surprise if her first major purchase is a luxury French ski chalet.
The teen actress has amassed her money from her role as Hermione Granger in the Potter films but was prevented from spending it until her 18th birthday.
A friend revealed: "The house is Emma's way of celebrating her recent straight As at A-level and finally getting her hands on some of her hard-earned cash. She worked really hard this year and didn't have much of a birthday party so this was her present to herself."
The friend added: "Like her co-stars, Emma has received some pretty sound advice about money. She always wanted a ski chalet and she's having a great time doing it up. She's looking forward to having friends to stay."
Emma Watson is spending thousands on refurbishment and plans to throw a lavish house party when the work is complete.
Her Harry Potter co-star, Daniel Radcliffe, is also working on ways to spend his millions admitted that he rejected the idea of buying a luxury sportscar in favor of a Golf GTI because "it's a good, small German car that zips around".
Comments
comments