Miley Cyrus has been inked with her fifth tattoo, which is a dream catcher located on her torso.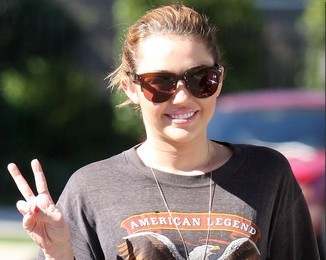 The 18-year-old singer chose the tattoo in honor of her family. Her tattoo is a picture of dream catcher with four feathers to represent her four brothers and sisters.
The source thought the dream catcher is to protect them. All of Miley's tattoos have a deep meaning to her because these represent family and friends close to her.
Comments
comments