Suri Cruise was busy shopping on February 2 in Vancouver, British Columbia, Canada.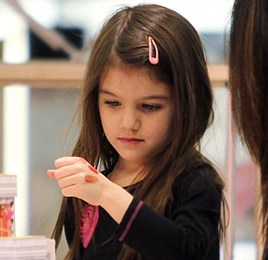 The young daughter of Tom Cruise and Katie Holmes was spotted at cosmetics counter of Holt Renfrew with her mother. She was testing lipstick colors on the back of her hand.
Suri previously stopped by Starbucks with Katie and step sister Isabella. They are in town while Tom is filming "Mission Impossible: Ghost Protocol" in Vancouver.
Comments
comments