Miley Cyrus is laughing off claims she has signed up to play a promiscuous teen in a racy new R-rated movie.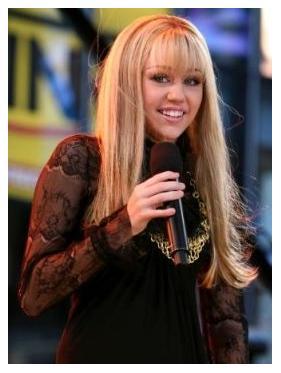 The 15-year-old teen sensation has been linked to new film "Undiscovered Gyrl", which is based on a novel by Allison Burnett.
Sources close to Miley Cyrus, who caused controversy by posing topless and wrapped in a bed sheet for August's Vanity Fair magazine, claim the Hannah Montana star is interested in the project.
The part Miley Cyrus is reportedly considering is that of a "lost suburban girl who descends into a life of reckless partying and promiscuity," and insiders insist the project could even contain nude scenes.
Miley Cyrus' spokesperson has refused to comment, but the singer/actress is adamant the report is bogus.
She revealed, "I'm not even allowed to go see R-rated movies."
Comments
comments