As if it's not bad enough that their new movie suffered a disappointing opening weekend — now it turns out that not even their friends want to sit through it!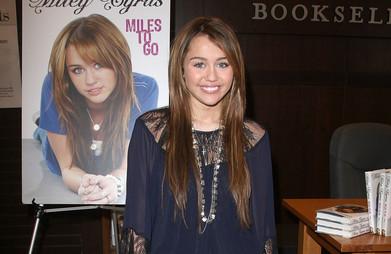 At a book signing in NYC on Thursday, the Jonas' fellow Disney star and pal — not to mention Nick Jonas' ex — Miley Cyrus confided that she can think of better things to do with her time than watch Jonas Brothers: The 3D Concert Experience.
When one adoring Hannah Montana fan — who waited hours in line at the Rockefeller Center Barnes & Noble to have the teen superstar sign his copy of her book Miles To Go — asked Miley if she'd seen the Jo-Bros' movie, she replied: "No, not yet."
Perhaps her busy schedule had forced her to miss the movie, which was released on Feb. 27? Apparently not.
When the star-struck bookworm asked Miley if she was planning on seeing the film, she unenthusiastically replied, "No, probably not."
Comments
comments