Miley Cyrus was sporting an open-back dress, which revealed her chest tattoo, at the La Caja Magica.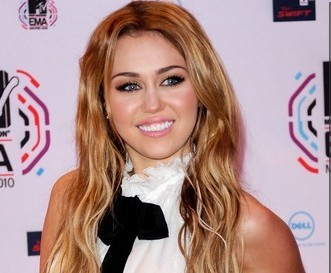 The chest tattoo, which indicated "Just Breathe," was first seen while Miley was wearing her bikini in Miami. Her ink is a tribute for a friend who passed away because of cystic fibrosis.
The teen star attended the MTV Europe Music Awards in Madrid on November 7.
Comments
comments