Miley Cyrus has launched an attack on the internet hacker who broke into her YouTube account and falsely claimed she had died in a car crash.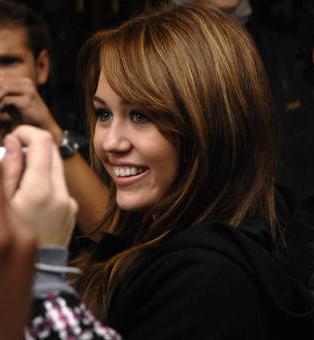 A video was uploaded onto Cyrus' official page on the video sharing website on Sunday, telling fans she was the victim of a drink driving accident.
The allegations upset her friends and family, who quickly denied the claims – blaming the incident on an internet hacker.
But the 15-year-old insists she's grown accustomed reading fictional stories written about her.
Pretending to be unaware of the event, she jokes with TV reporters: "What happened? Did I die, like, bungee jumping, getting bulldozed, what happened this time? I got hit by a drunk driver! Ok, good. Wait. What? On my Web page? No. My Web page got hacked?"
When details were cleared up, Miley Cyrus added: "I'm really ticked at the person who did that. I'm going to, like, smack them!"
The 15-year-old actress also revealed she hates it when false reports about her make their way onto the internet.
She told US TV talk show host Ellen DeGeneres: "Most of the rumors are kind of weird and some of them are kind of funny, some of them are just really random. People will take little bits and pieces of what you say and believe that's the truth. You have to be really careful about the people you trust. I love having just a bunch of friends."
Meanwhile, the teen sensation, who can soon be heard voicing a character in new animated movie "Bolt," has revealed she is keen to star in a reality TV show.
She said: "I would really want to be on a reality show like 'The Real World' because I think that's crazy. Anyone who would do that has some serious guts. I just want to be in a really nice house with cameras following me around. I can just sit there, eat junk food, read my book and hang out all day."
Comments
comments