More controversial pictures of Miley Cyrus have surfaced on the Internet. This time Miley is not showing off her back, flashing her bra or making slant eyes.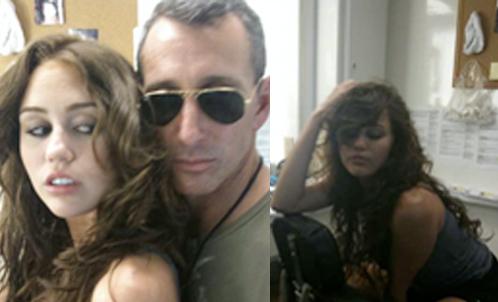 The Disney star has caused another photo storm – after her latest movie producer posted up provocative photos of them on Twitter. She's letting her hair down behind the scenes of her new movie 'The Last Song,' directed by Adam Shankman.
In one the teenager sits backwards on a chair, while in the other she poses with 44-year-old filmmaker Adam Shankman directly behind her.
Adam, who directed fellow Disney star Zac Efron in Hairspray, produces Miley's new movie The Last Song.
Shankman is 44. When he realized the pictures were causing yet another Internet firestorm for his 16-year-old star, he went back to his Twitter page to defend them:
On Monday 22nd June 2009, @adammshankman said:
Miley is a sweet angel who works tirelessly and endlessly, and is allowed to have fun in the make up room! Seriously! Lighten up or no more behind the scenes pics! She's like my angel little sister.
Comments
comments