Miley Cyrus has confirmed that she is dating touring partner Nick Jonas, the youngest of sibling trio The Jonas Brothers.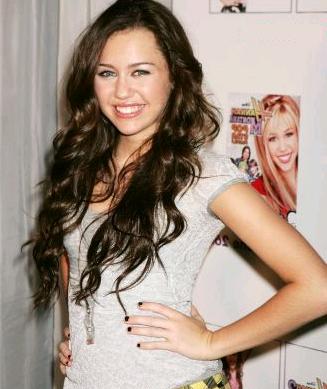 The "Hannah Montana" star reveals they have been dating since the start of their current sold-out U.s. tour and her protective father, Billy Ray, approves of the teen romance.
She revealed, "He trusts me, I'm responsible."
And the 15-year-old star insisted that her romance with Nick Jonas, who is also 15 years old, is limited to rare movie dates.
She added, "What else is there to do?"
As for the other news, Miley Cyrus is one of the highest paid teenagers on the planet – despite not yet being able to drive a car. She made her debut on Forbes magazine's 20 Top-Earning Young Superstars Under 25 list on Tuesday, ranking 17th with an annual income of $3.5 million.
The actress/singer looks set to rise up the list in the next year with tickets from her sold-out concert tour selling for more than $2,500 each.
Comments
comments