Victoria's Secret Fashion Show made it's way to High Definition television screens across America.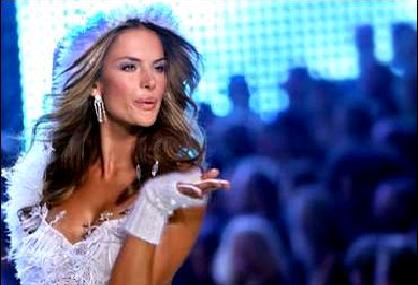 The show shows cleavage, thongs and tons of bare skin on network television to make an effort to sell bras and panties.
Newsday calls it the annual hour-long flesh fest, and the show featured songs by Will.i.am, Seal and the Spice Girls.
Jack Sussman, CBS executive, revealed, "This is really an event that's anchored in a fashion show."
But it is popular. One report notes that the models donned 61 sexy lingerie outfits using a $10 million budget, over 24 beautiful women showed off the latest fashions, while 16 cameras scattered throughout the Kodak Theater snapped an endless number of photos of long legs, bare tummies, and pushed up bosoms. You could see the photos here and video here.
Past shows have had issues with overexposure, prompting the Federal Communications Commission to investigate the program in 2001.
The CBS executive added, "It's still the sexiest night on television but within the realm of standards."