Hollywood heartthrob Zac Efron joked about dating an older woman while filming his upcoming flick "17 Again". His co-star Melora Hardin has revealed it to MTV as she attended a "He's Just Not That Into You" screening.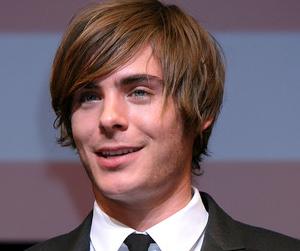 Melora Hardin revealed: "Zac – he's dreamy, truly dreamy. I did say to him one day that if he were my age and I were single, he'd be in lots of trouble."
And the 21-year-old actor, who is currently dating Vanessa Hudgens, didn't object to her suggestion.
The 41-year-old actress continued: "He told me I didn't have to be single. No, he told me I didn't have to be his age – all I had to be was single! I don't think he minds an older woman. We were joking around, of course. Zac has a girlfriend. I have a husband that I love very much. It was cute. We were having fun."
Meanwhile, Zac finds it fun playing an adult in "17 Again".
The actor revealed: "I could have gone out and just played a kid somewhere and had a blast. But now I'm playing a 40-year-old guy. It's kind of fun playing an adult."