Before Miley Cyrus flies to Georgia for 'The Last Song' filming, she and Justin Gaston are rumored to have 'said their goodbyes.'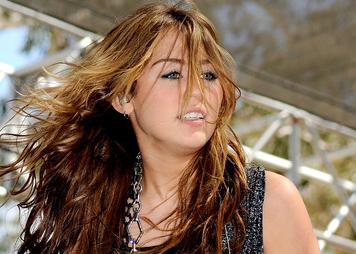 Miley Cyrus and Justin Gaston reportedly have bid farewell to each other. They "said their goodbyes last night" just before Miley jetted off to Georgia to film her new movie "The Last Song", a source tells US Weekly. It is still unclear if this "goodbye" will be permanent or not.
Last week, Miley reached out to her Twitter to express about her current thought stating: "'My heart is in two… and its all because of you.' a song i am starting to write :)." As for Justin, he also tweeted: "Haven't been this miserable in a looong time." However, it is not known whether or not the topic they talked about is their farewell.
Beside not joining Miley Cyrus during her movie filming, Justin Gaston is also said not accompanying Miley when she goes on tour this fall. No statement is shared concerning Justin's absence, but Miley recently said at the Elizabeth Glaser Pediatric AIDS Foundation Celebrity Carnival in Westwood, Calif. on June 7, "He's got his own thing going on. But I am just continuing to work hard and definitely have the whole tour going on and my clothing line and the movie."
Miley Cyrus will play alongside Australian actor Liam Hemsworth in "The Last Song". Miley will be seen portraying a rebellious teenager sent to spend the summer with her estranged father, while Liam is going to land the part as her love interest.
Meanwhile, Miley Cyrus shows off her southern belle curls on the set of The Last Song on Monday afternoon (June 8) in Savannah, Georgia.
The Last Song producer Adam Shankman tweeted the photo, saying, "Miley's hair and make up test going great."
Miley also seems to agree. She tweeted, "My first camera test for The Last Song. :)"
Comments
comments