Miley Cyrus has two boyfriends, it has been claimed.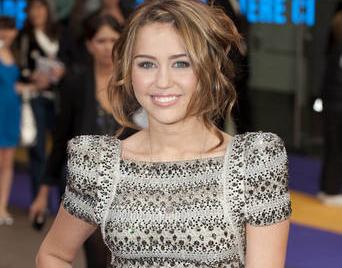 The 'Hannah Montana' star has reportedly grown increasingly close to unknown British actor Gregg Sulkin but is still in a relationship with underwear model Justin Gatson.
A source said: "Miley thinks Gregg is just awesome. She's taking it one step at a time but they both would love to make a proper go of it.
"They are still really very young. It's all quite sweet, really."
The 16-year-old star – who previously dated Jonas Brothers singer Nick Jonas – is now said to be planning to end her seven-month romance with Justin, 20, to focus her attentions on Gregg.
The source added: "The thing with Justin wasn't that serious – but with Gregg it could be for keeps."
Gregg, 16, has been dubbed the "British Zac Efron" and is planning to move to America to further his career and stay close to his alleged new girlfriend.
An insider told Britain's Daily Star newspaper: "Gregg is really going places. He's being talked of as Britain's version of 'High School Musical' star Zac Efron – he is going to be huge.
"On both sides of the Atlantic there are directors and producers queuing up to have him in their TV shows and movies."
Miley recently claimed she will not have sex before she gets married.
She said: "I want to keep my virginity until I marry. I was brought up in a Christian family."
Comments
comments