Well, not the way you are thinking! But Prince Harry is likely to replace Kate Middleton as Prince William's housemate.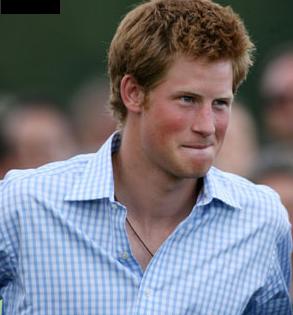 Having completed his three months ab initio flying training with the Army Air Corp on fixed wing aircraft, Harry is ready to take on the challenge of flying rotary wing helicopters at RAF Shawbury, where Prince William, 26, is already training.
The Royals are being asked to shack up by their security advisers who believe it will be safer and cheaper if the two princes stay together.
Wills, who is staying with Kate in a cosy cottage close to the base that is ordinarily reserved for visiting top brass, is horrified by the prospect of sharing it with his younger brother, instead. However, he gets the logic.
"He's a bit down about it because it's really going to cramp his style to have his little brother in his spare room," a friend of his tells UK's Daily Star.
"Harry is his brother and he loves him but who would you rather share with ñ him or Kate?
"But William understands that security is essential for everyone's safety so he'll just have to lump it."
Harry is reported to have struggled with his ground subject during his fixed wing training but done well in flying.
He will start training on Squirrel helicopters from Tuesday and log at least 47 air hours over the next six months.
Comments
comments