The British actor linked to Miley Cyrus has spoken for the first time about his relationship with the star.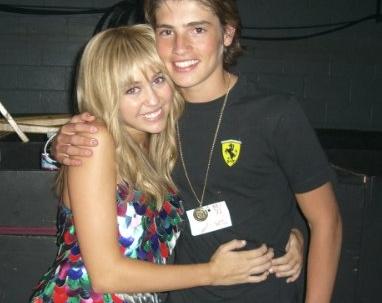 Miley was recently reported to be so smitten with GREGG SULKIN, who is also 16-years-old, that she was ready to dump model boyfriend JUSTIN GASTON for him.
Greg – who has been dubbed 'The British ZAC EFRON' first met the Hannah Montana star at a party.
He told The Sun: "She chatted me up and we exchanged numbers and emails.
"She is really, really nice.
"What she's made me realise is that everyone is just a normal person, even if they are on film and TV."
The pair met up for a dinner date on Miley's recent visit to the UK, but Gregg's still not sure where things are going.
The "When The Bell Rings" star added: "I never know what's going to happen. I just go with the flow.
"But we are close."