Miley Cyrus is spending New Year's Eve with unsuspecting company as the singer will surprise a fan on live TV as part of an ongoing contest.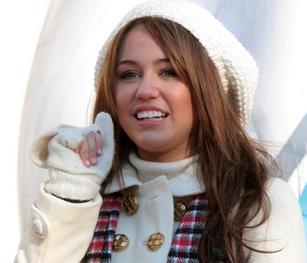 The 16-year-old singer will ring in 2009 as host of an upcoming special on December 31 from the home of the lucky winner – someone who spent 2008 helping to improve the lives of others.
"FNMTV Presents: A Miley-Sized Surprise" will accompany a countdown live from New York's Times Square as Cyrus shows up on the doorstep of the contest winner.
The two will spend the day together, visiting friends and participating in activities for the fan's favorite charity before the "Hannah Montana" star performs from the fan's bedroom.
Comments
comments